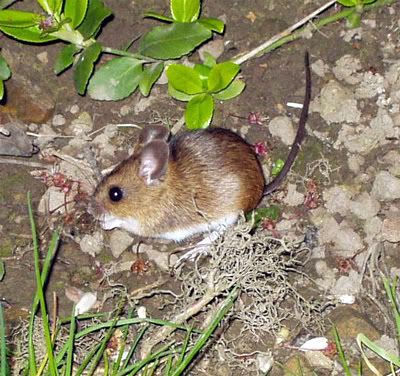 Okay.....today turned out to be a pretty good day although it started out kinda crappy.
I could NOT sleep last night (nothing unusual for me). I was up almost all night. I finally went to bed at 2 a.m. and woke up at 6:15. Nothing out of the ordinary. It just was a particularly restless night.
Anyway....that being said. Hubby was going to the commissary today to do the grocery shopping (YAY!). I don't mind going but it's nice to get a break from it every other week.
SO......I had no plans to go anywhere. I went out yesterday and got all the junk I wanted so I was staying home today......a rarity for me.
I managed to finish up the remaining pitiful salad that I bought the other day. I was going to throw it out but there was absolutely nothing wrong with it except that it was sad and pitiful. So I ate it. It was fine.....and I had a nice hot steaming bowl of Ramen noodles with a poached egg on top for lunch. Yum.
Then I got this bee in my bonnet to replace Persimmon's (the donkey) door that covers the window on her stall. This was a very old warped, rotten piece of plywood but the hinges were perfectly solid. And it just so happened that I had a piece of plywood on the porch that I only had to cut one inch off of to make it fit. It was a very easy fix. So now Persimmon has a nice new door on the window of her stall. It looks very nice and is a much nicer, tighter seal.
It only took me about 30 minutes. I am very pleased.
I had Cookie, my little dog, outside with me while I was out there. She crawled under our screen porch and found a very dead field mouse. She was SOOOOOOO pleased with herself. She ran around with it before I could catch her and she had it up on the porch begging to bring it in the house. I really didn't think that was a good idea. But she was VERY pleased. Nothing like finding a dead field mouse to make your day..if you're a little dog!
Once I finished with my "project" ( I hate that word......) and I wrestled the field mouse away from Cookie, I came inside and had a lovely quiet day while hubby was out shopping. I watched CNN for a little while but as much as I hate to say it, I am already getting "The Horror in Haiti" overload. Yes, it is a disaster of catastrophic proportions and immeasurable tragedy. BUT that being said...If Haiti had a stable government and a functioning infrastructure, maybe the disaster wouldn't be quite so horrendous. And there's only so much CNN can tell you minute by minute when no one really knows what's going on anyway.
So I eventually turned off CNN. Haiti will go on for days and days and days. I spent my day just chilling out. I didn't even get dressed. It's nice having the house to myself every now and then. I was very tired but I didn't want to lie down. I had a snack and some coffee and it was nice. It isn't even that cold. We've finally gotten a break from the freezing temperatures. I am definitely glad of that.
When hubby got home with the groceries, I took CityGirl's suggestions and make a nice pot of vegetable soup for myself. (Hubby will NOT eat soup.) And it was a great idea. it turned out to be very good. Thanks to CityGirl. An excellent suggestion.
My friend in Florida called to tell me that her 75 year old brother passed away a couple of days ago and she had to go to Ontario for the funeral. She sounded pretty sad, especially since it was so cold that she couldn't actually attend the funeral. She just went up there to be with her family. I am going to go and visit her for a couple of days next month. We'll have fun. Daytona Beach is a neat place and I am looking forward to a road trip down there. Great food, a little shopping, nice beaches. What's not to like? And it'll cheer her up. She's a very sweet person.
That's it. I just came in from outside where I burned a boatload of pine cones up in the fire pit. There are so many of them and I was just tired of looking at them every where. So I had a nice fire and cleaned them all up. It didn't take very long. They burn hot and fast.
So I had a nice day. I HOPE I can sleep tonight. Not likely. Oh well.
I got a lot done and Cookie got to run around with a very dead field mouse in her mouth!